Bikes Not Bombs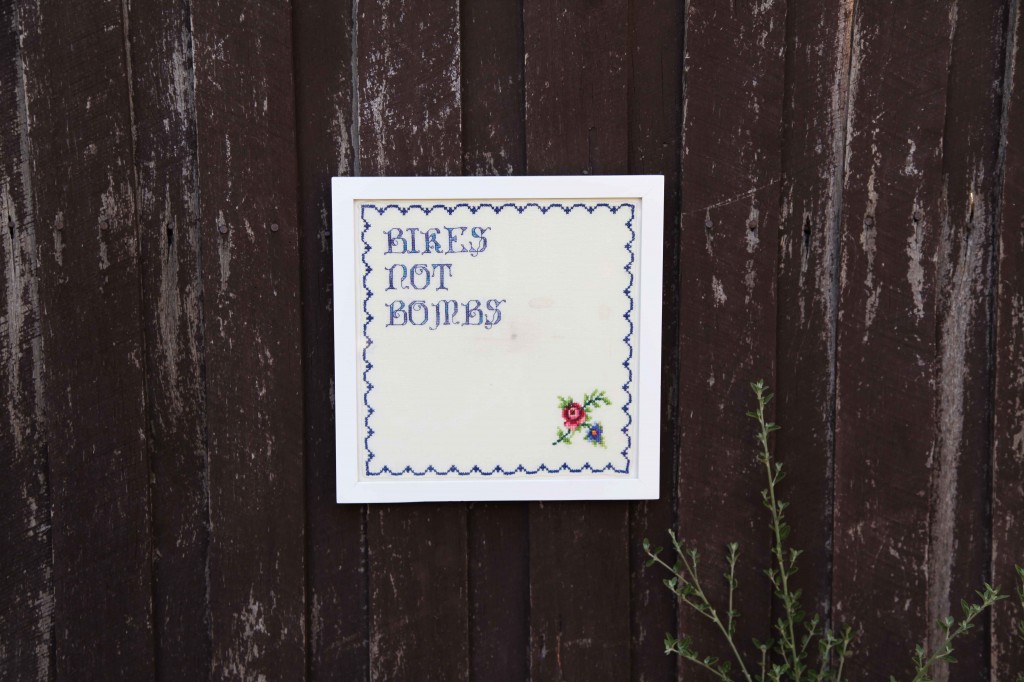 Bikes Not Bombs (2012), embroidered cotton on op shop sourced doiley, private collection.
This doiley was found in a Salvation Army store (can't remember where, it was a long time ago!) and had a price tag of 20 cents.
*sigh*
That's cheaper than a second hand McDonalds toy.
*sigh*
So I decided that it should be added to and brought back to a state of appreciation.  I'd been wanting to stitch this slogan for a while as it's one of my faves.  I don't care if it's a bit cliché.  There's still too many bombs and not enough bikes!
Featured in The Age.