Craft Cartel takes on Sydney
A few weeks ago the Craft Cartel cruised up to Object Gallery in Sydney for We Craft This City.
And we had a riot!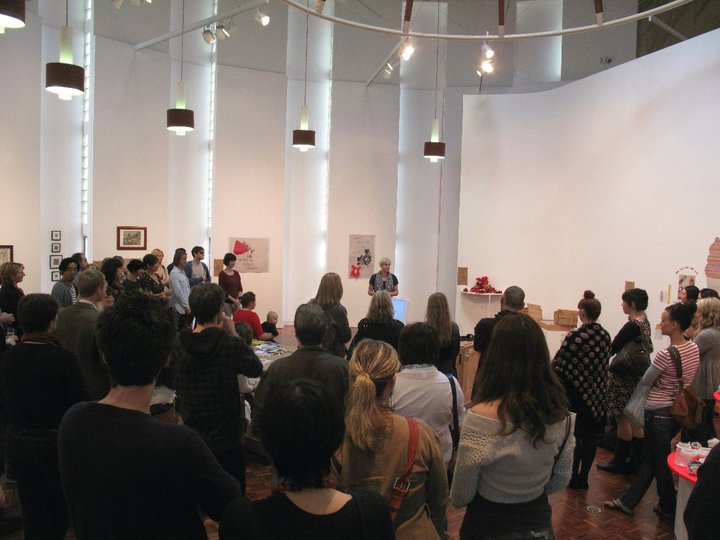 The opening was delicious with a lovely turnout of people on a sunny Saturday morning.  Might have had something to do with the champagne and yummy treats from the Frankie books on hand. Thanks so much to all the wonderful people who made the treats, seriously nom!
The highlight of the day was the workshops.  Sadly I missed the first one as I had to sneak out for some breakfast.  The second workshop was the Craft Cartel one and we initiated the locals into the joys of handmade ammunition.  It was such fun. I just adored the intense looks of concentration as everyone negotiated the wool, hooks and loo paper rolls.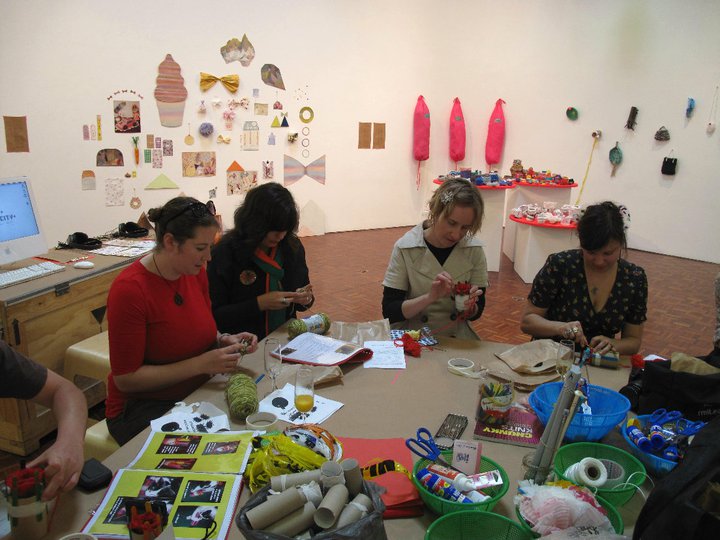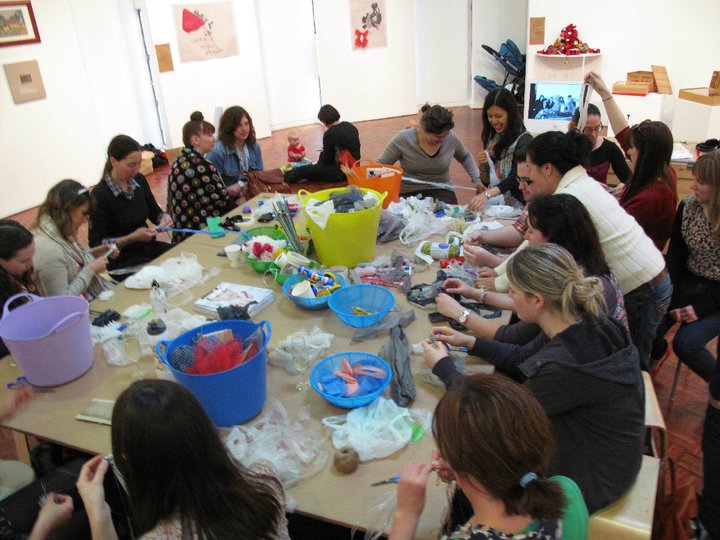 The next workshop was the Knitty, Gritty, Loopy plarning workshop.  As a recent crochet convert I was pretty keen to get into this one and had fun making my own little crochet bowl.  And I must confess to a couple of little sneaky goes since I've got back. It's addictive!
And of course we had a bunch of stuff exhibited in the gallery.  The Craft Cartel had a stockpile of knitted and crocheted ammunition.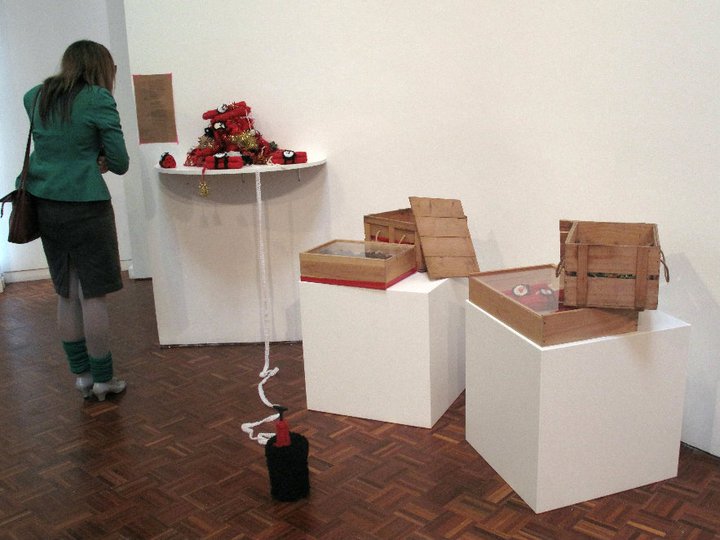 And Casey and Ann had their rad embroideries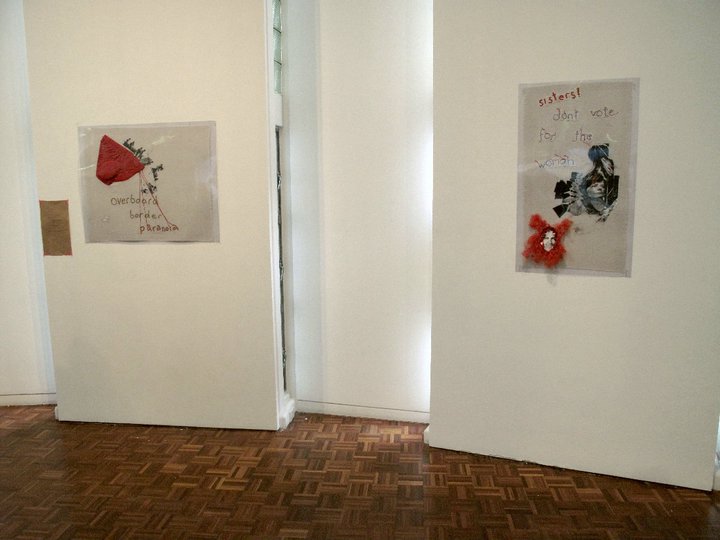 And I had the Sampler, the Oh Sorry, Was that your Land? piece, the QR code time series and a new piece, Make Revolution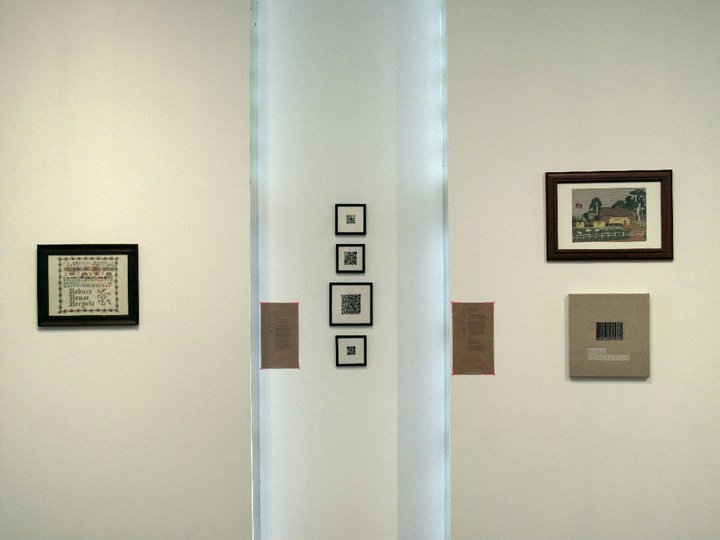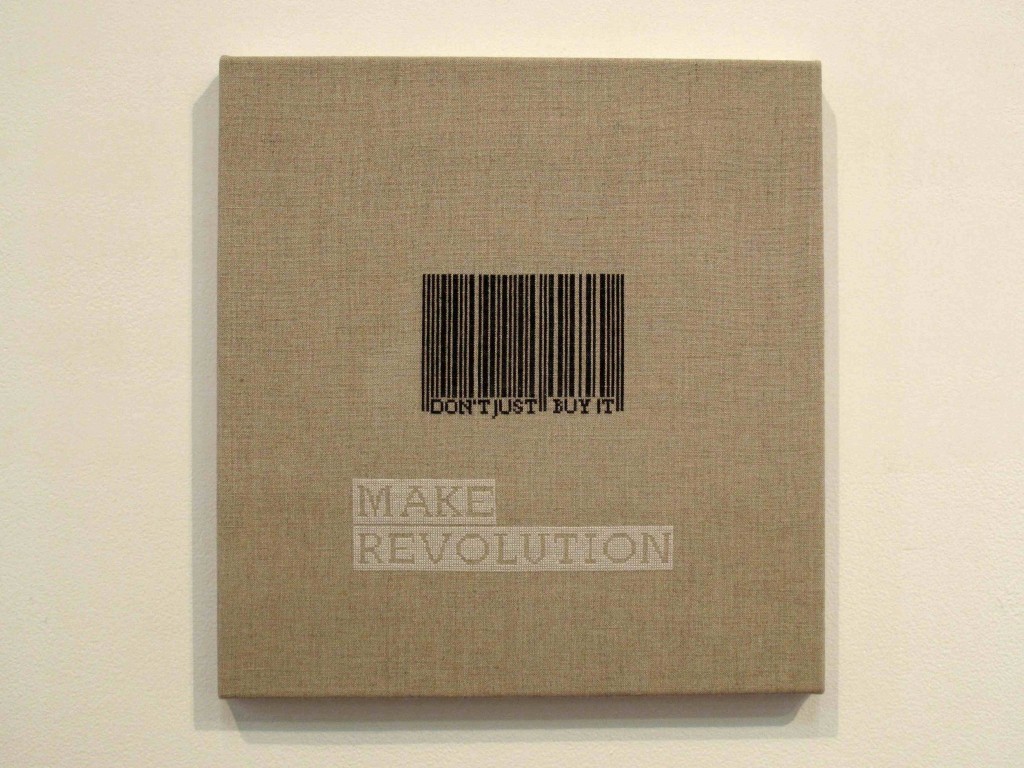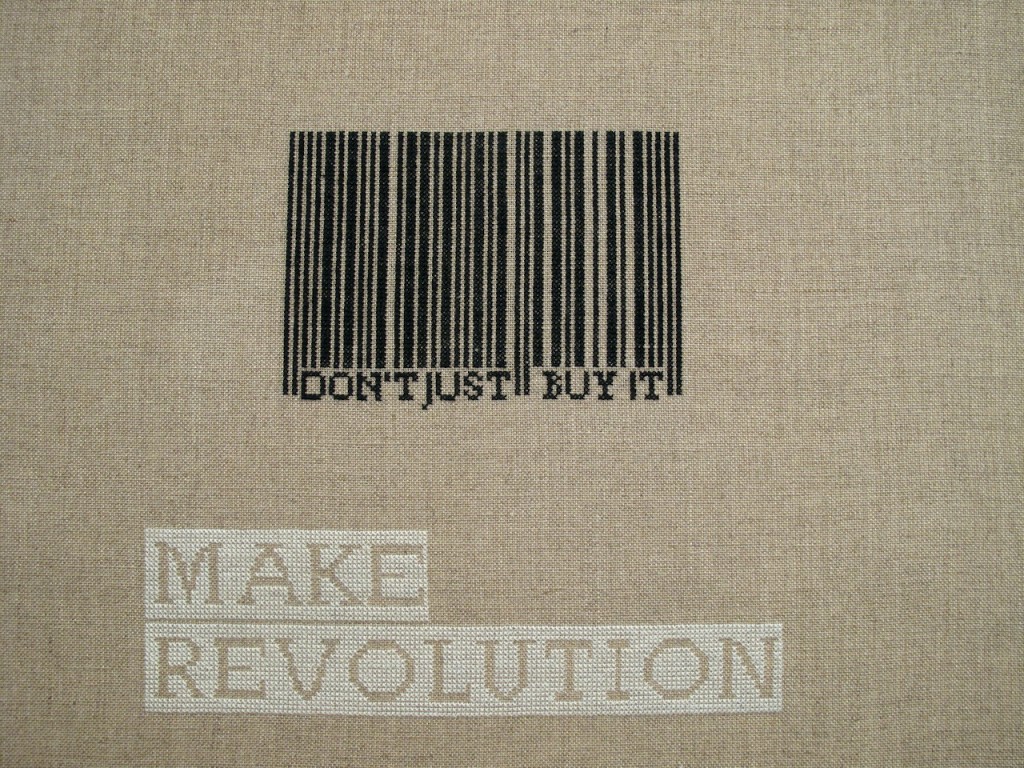 Some readers may recognise this piece as a Groundswell design.  When I saw the original poster design a couple of years back I just knew I had to stitch it!  It was stitched direct on linen and took me months and months (and almost my eye sight!) to complete but I'm so happy with it.  I was super proud to get some great feedback about this piece during the show.  Massive thanks to David Morgan for giving me permission to use the design!
After the opening day, there was a screening of Making it Handmade at the Mu Meson Archives.  Wow! What an amazing venue! I highly recommend all you Sydney types out there check it out if you haven't already.  There was a full house and quite an interesting conversation took place at the end of the screening.  The film is certainly provoking debate and I'm planning a Craft Cartel podcast interview with the director, Anna Brownfield real soon so we can get into some of the issues in more depth.
If you still haven't seen the film, it is available for purchase now on DVD! Perfect present for that crafter in your life. Especially if YOU'RE that crafter in your life.
And yes, Sydney was fabulous to visit.  The highlight for me was definitely checking out the Oh Alfred! fence installation at Alfred Park.  I took far too many photos to post up here so check out the whole gallery on our Facebook Page.  Do check them all out – such phenomenal work! The installation was on a temporary fence surrounding the park upgrade and was based on the community's memories and experiences within the park. Truly stunning and overwhelmingly inspirational!!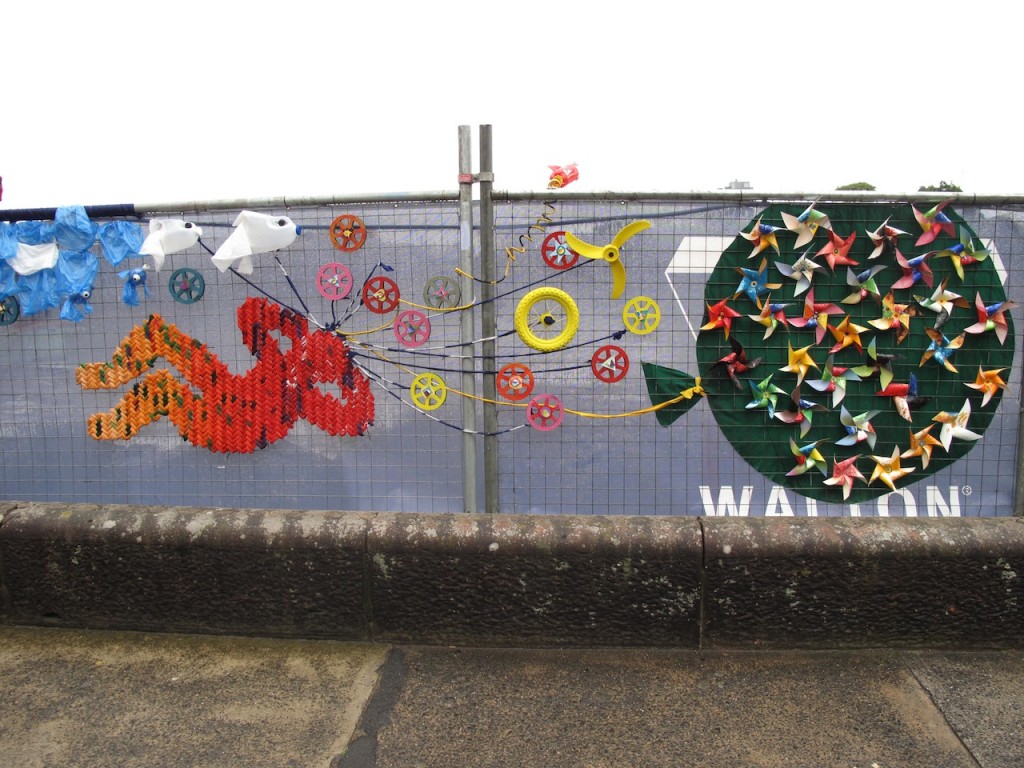 Thanks for having us Sydney I hope to be back soon!
For the love of craft,
Rayna